We love the sea, we love biology, we love science
We are family friendly!
We love the sea, we love biology, we love science
Why choose Plàncton Diving?
We are the only diving centre in Catalonia whose instructors and guides all have science degrees.
Our technical director is a GRAE firefighter specialized in underwater search and rescue diving. He has over thirty-three years' experience diving and has been an instructor for over fifteen years.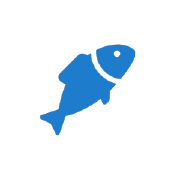 Diving or snorkelling with us are great ways to learn all about the fauna and flora of the Mediterranean.
Whatever your starting level may be, you will enjoy learning with us.
We love participating in citizen science projects, and we propose new challenges for you to try every year.
We have an official government-issued diving school certificate from the Catalan government. We are constantly working to improve the skills and training of our team.
We are the only Scuba Schools International (SSI) centre in l'Ametlla de Mar.
Would you like to know more?
Do you still need more reasons to dive with us?
Come and visit us and we'll show you more!
Oficina i local d'activitats

C/Número vint-i-tres, 284

(Urb. Les Tres Cales – L'Ametlla de Mar)

Coordenades:

40.907671,0.812024

Punt de sortida d'Snorkel i Busseig

C/ Santa Maria s/n

(Urb. Les 3 Cales, al costat del Castell de Sant Jordi d'Alfama)

Coordenades:

40.911362,0.831991

+34 977 45 77 41

+34 676 20 78 87 (Eli)

+34 625 97 13 71 (Aurora)

info@planctondiving.cat