have enjoyed this experience in the last four years
Do you want to try it?
Why choose Plàncton Diving?
Because we are the only diving centre in Catalonia whose guides are all oceanographers.
Because our technical director is a GRAE firefighter specialized in underwater search and rescue, with over thirty-three years experience diving and over fifteen years experience training divers.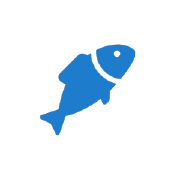 Because when snorkelling or scuba diving, you will find out all about the fascinating life of Mediterranean fauna and flora.
Because you will always learn something new with us whatever your starting level may be.
Because we love participating in citizen science projects and every season we come up with new ideas and challenges for you.
Because we have an official government-issued diving centre certificate and we constantly work to improve our training and skills every year.
Because we are the only SSI (Scuba Schools International) diving centre in l'Ametlla de Mar.